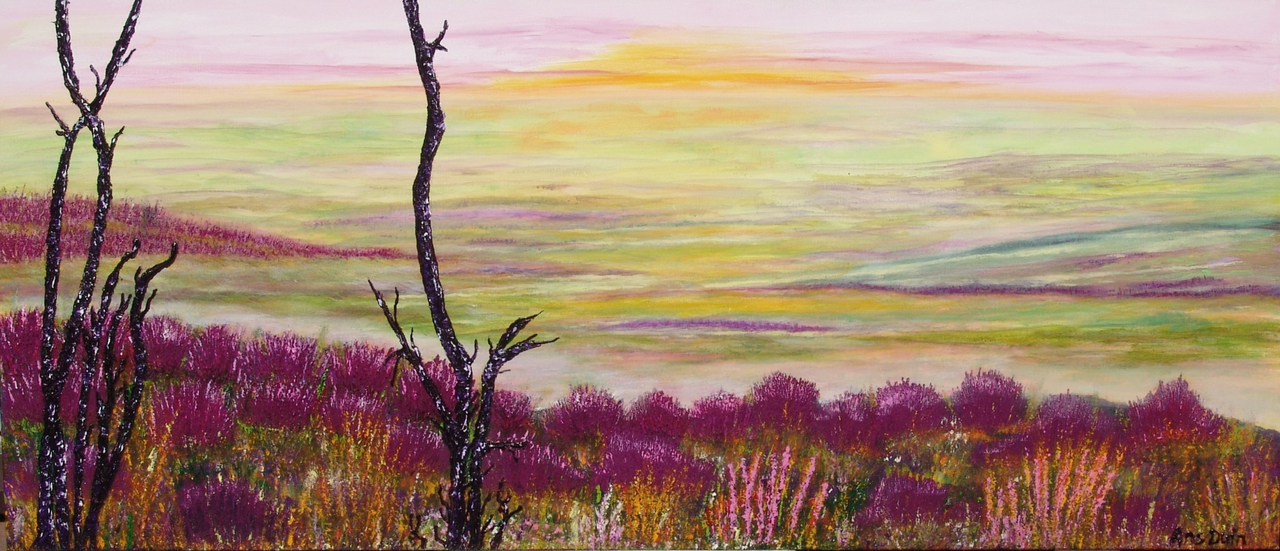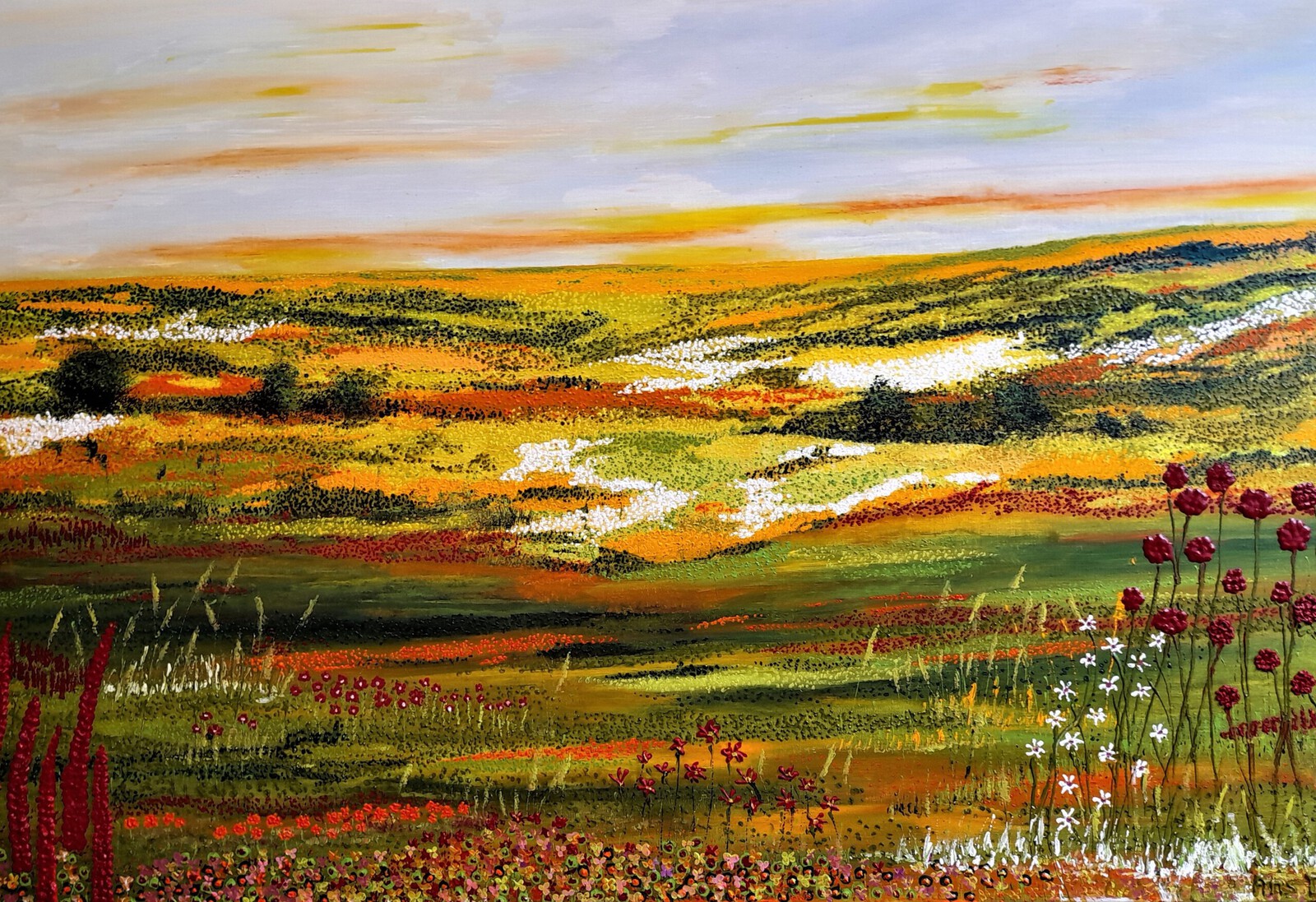 80 x 120 x 2 cm, © 2022, verkocht
Tweedimensionaal | Schilderkunst | Acryl | Op doek
Daydreams is a wonderful landscape in green and yellow colours with accents of orange. After the first layer of paint there follows more layers untill the background is ready. Than Ans started with painting of thousands little dots so there is a landscape in which you can imagine you are in the landscape. Sold! The landscapes of Ans found there way to America, Europe and Japan to artlovers. You buy a real eyecatcher for your wall and it will enlighten your livingroom. Sold.