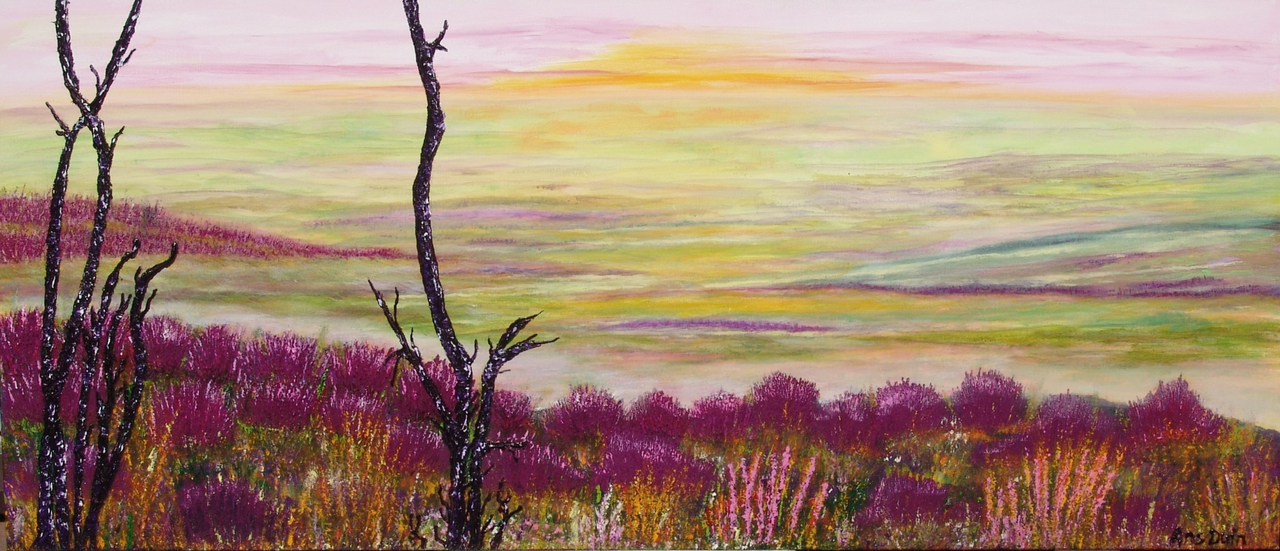 My butterflygarden / sold.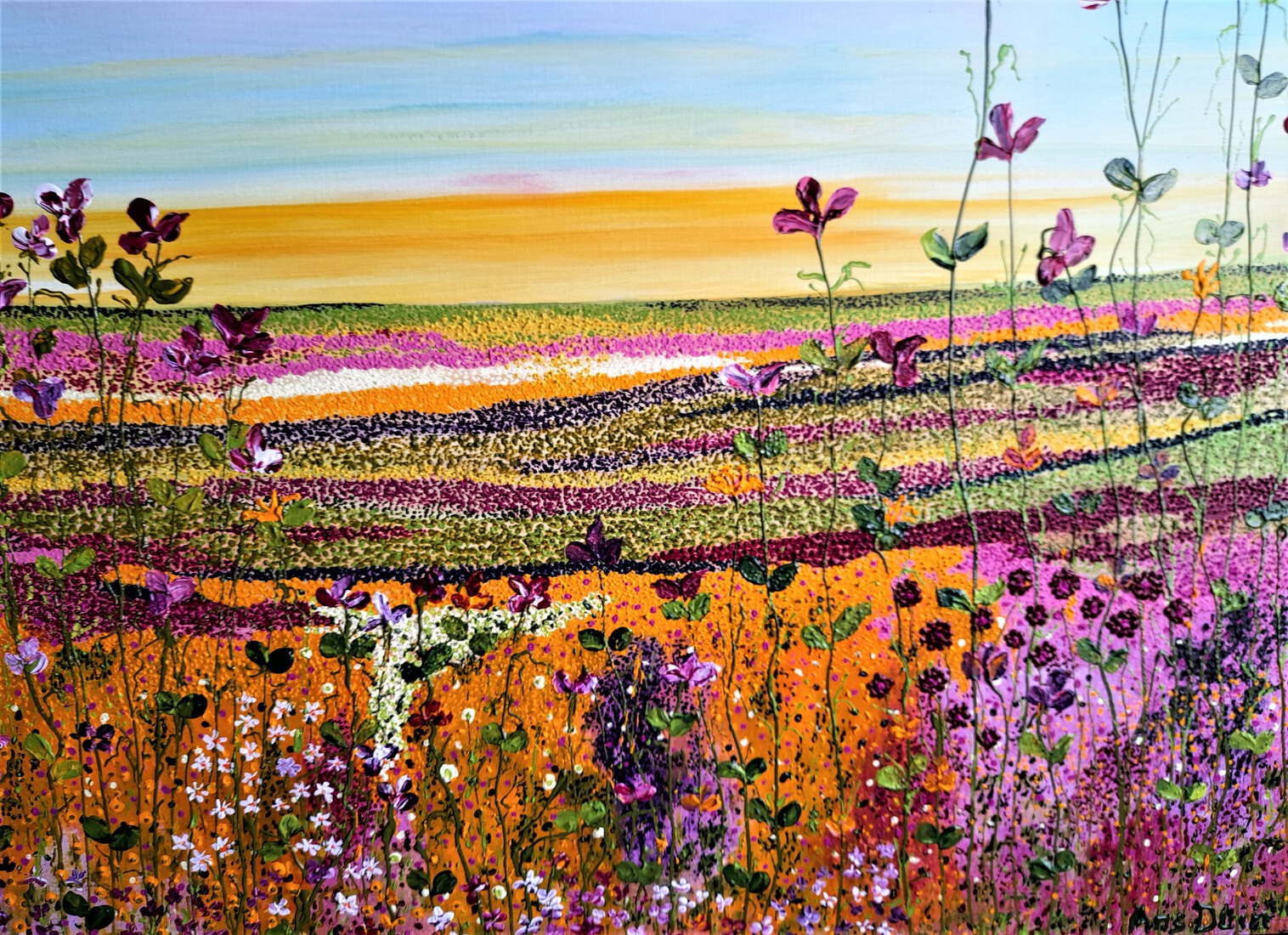 80 x 120 x 3 cm, © 2022, verkocht
Tweedimensionaal | Schilderkunst | Acryl | Op doek
Getoond op Gallery at home AnsDuinArt
Just finished, a large painting named "My butterflygarden". You will see a colourfull landscape fullfilled with thousands of little dots and completed with flowers reaching to the sky, they look look butterflies . Painted with acrylic on linen and finished with varnish. sold.