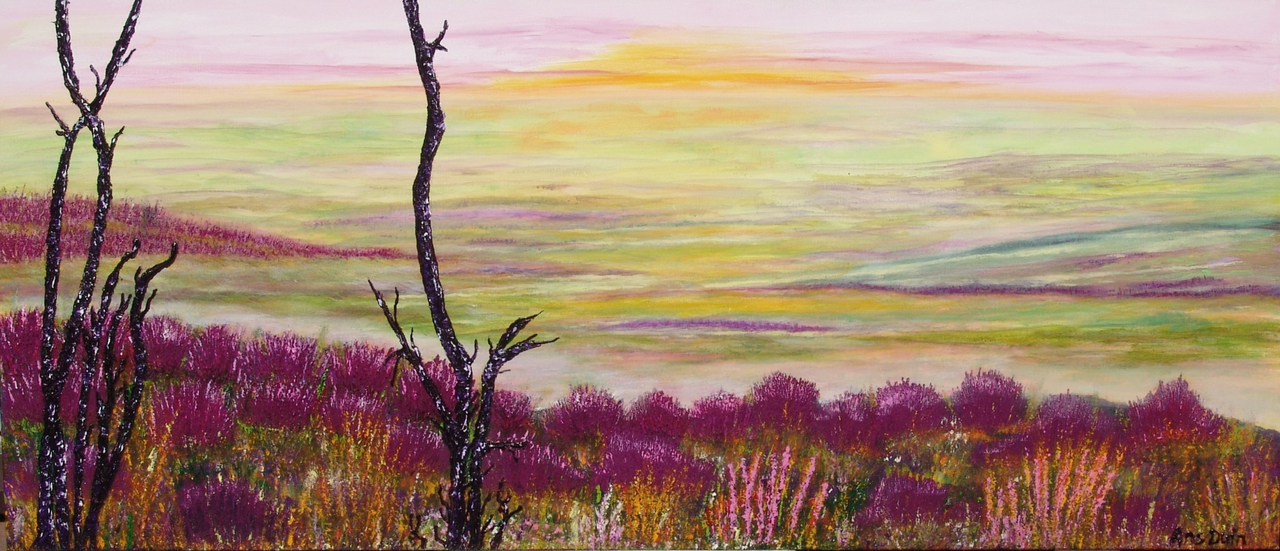 Dunes with lupines /sold.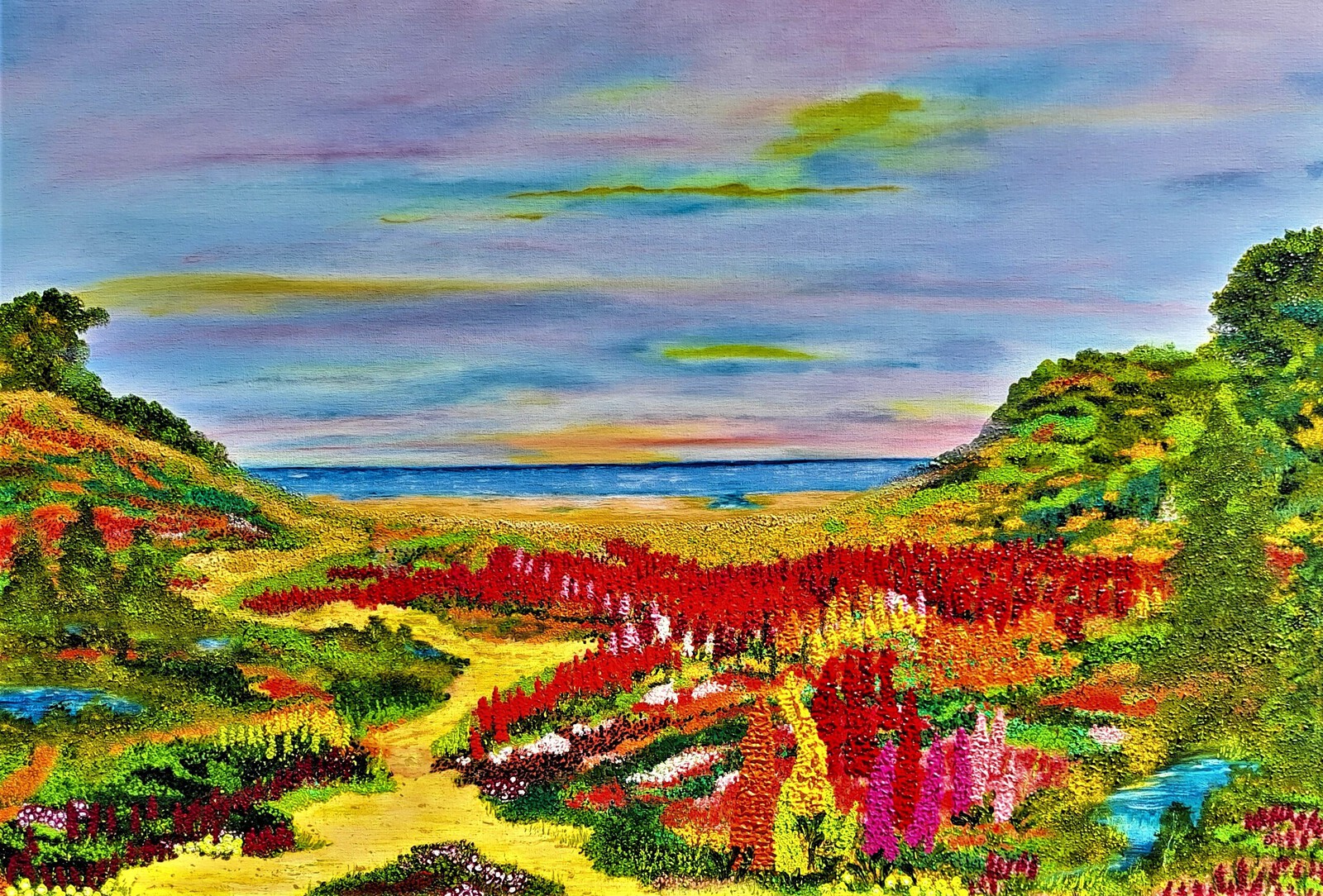 80 x 120 x 2 cm, © 2022, verkocht
Tweedimensionaal | Schilderkunst | Acryl | Op doek
Getoond op Gallery at home AnsDuinArt
Dunes with lupines is painted very thick with acrylic on linen. In the distance you can see a part of the beach and the sea. This painting will give you a positive vibe, loving the summer and the summercolours. Every painting is an unique one! Mail me for more photo's when you are interested. The linnen of the painting is framed in an aluminium frame and ready to hang on your wall. Free shipment in the Benelux, for other countries send me an email. You can always ask for more photo's. Sold.