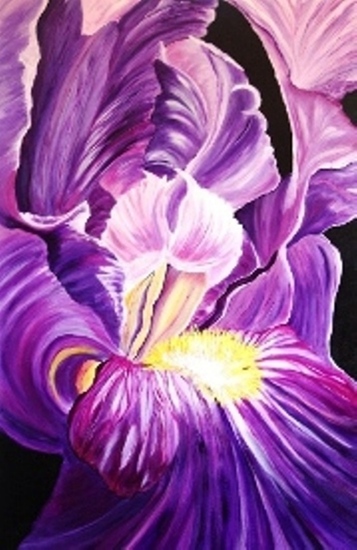 120 x 80 x 3 cm, © 2018, prijs op aanvraag
Tweedimensionaal | Schilderkunst | Acryl | Op doek
Getoond op Tiny's Galerie te Lelystad.

Bearded Iris, painted with acrylic on premium cotton extra and finished with varnish, painted sides, so no framing. Incl. hanging system and free delivery within the Netherlands. Size 80 x 120 cm. Tiny's Galerie, Lelystad.